Our Social Media services
Our team offers you an SMO schedule that will frame each publication. It includes the visuals, the messages to be conveyed and the media platforms on which to broadcast the information. From simple informative articles to infographics and videos, we create and publish engaging and regular content for you.
Based on these organic publications, our SEA specialists will design – if necessary – your paid search campaigns on Facebook, YouTube or Linkedin. Performance reports can be edited to follow the evolution of the posts and the interaction with your audience.
In addition to the optimization of your communication on social networks, our agency specialized in natural referencing will accompany you in the development of your visibility on search engines. Contact us for a global and adapted communication.
You have a project in mind?
We can help you bring your ideas to life. Let's talk about what we can build and raise together.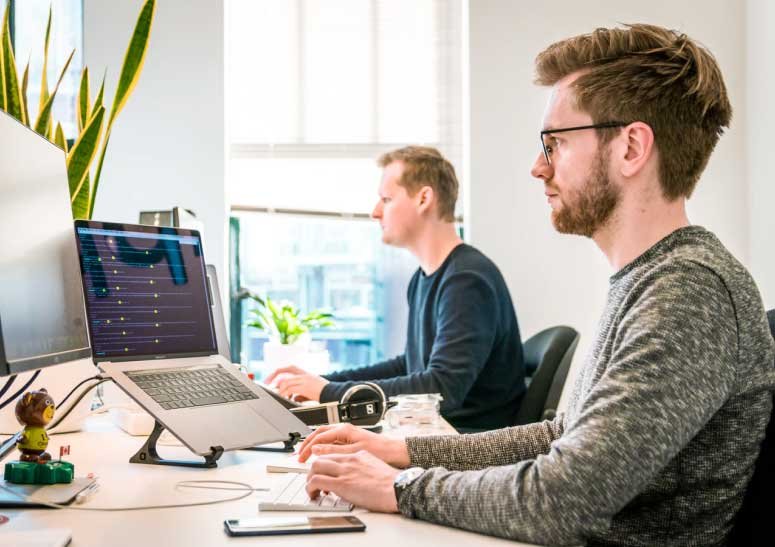 Which social network to choose?
Each social network has its own audience and its own characteristics. Moreover, the possibilities of use on each platform are enormous. Depending on your target, the habits of your audience and your field, you can determine which networks to use. To know which network to choose for your business, you should first define your objectives: they can be both awareness and conversion.
LinkedIn is the most important network in the professional field. It has 506 million members worldwide. In France alone, there are 16 million. This social network allows to connect with other subscribers (either professionals or companies). Facebook, Instagram or YouTube can be relevant in your business strategy.